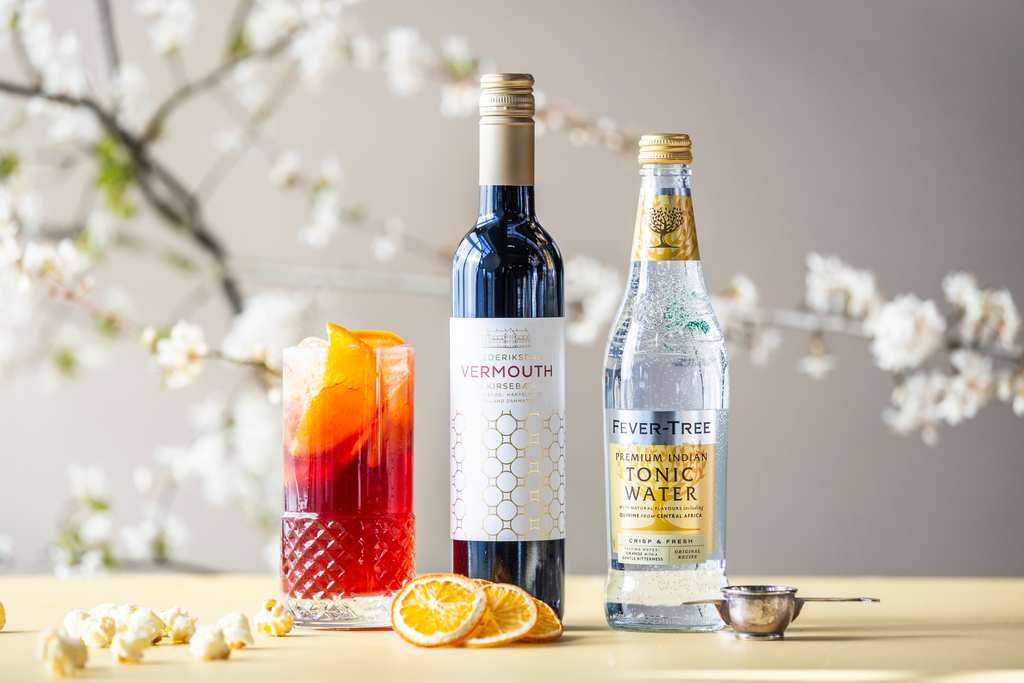 Frederiksdal Cherry Spritz - Cocktail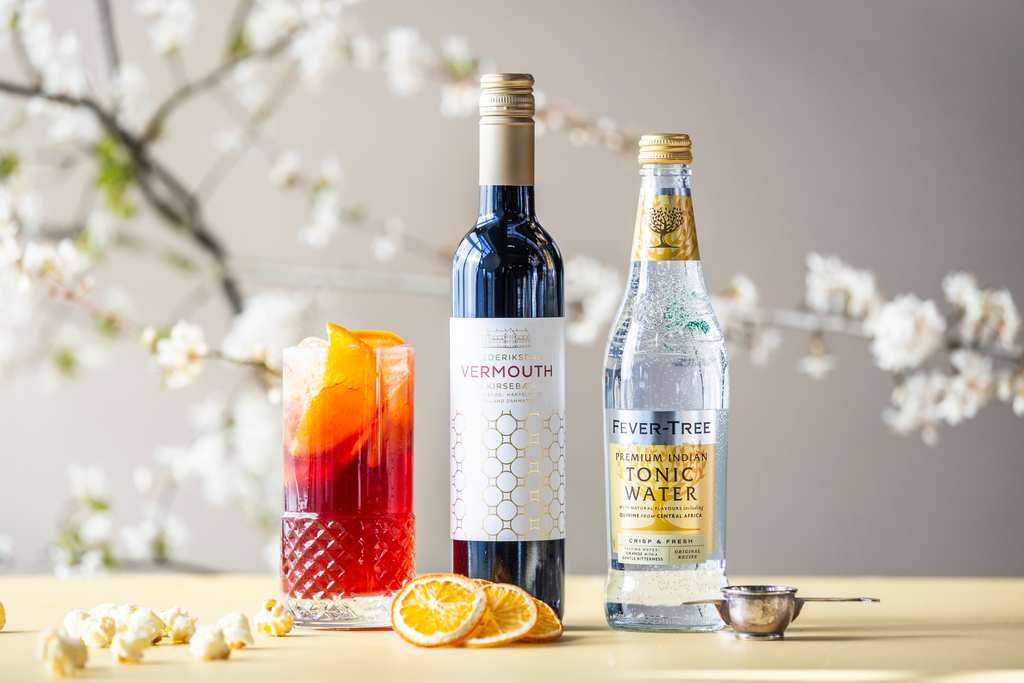 410 -

3 fl
Drink package with the best mix from Frederiksdal & Fever-Tree. Cherry Spritz with Frederiksdal Vermouth and Fever-Tree Premium Indian Tonic - a slightly spicy and bitter spritzer without too much alcohol. Perfect as a welcome drink or just when life needs to be enjoyed
Description
Perfect for gatherings or as a welcome drink - the drink of the year.
Frederiksdals Vermouth is cherries and spices in perfect balance - wormwood, aniseed, coffee beans, cinnamon, vanilla and fresh lemon peels. Fever-Trees Premium Indian Tonic is delicious award-winning tonic - juicy botanical oils mixed with spring water and the highest quality quinine from the fever trees of eastern Congo.
Absolutely perfect as a welcome drink or just when life needs to be enjoyed.
The drinks package consists of: 1 bottle of Frederiksdal Vermouth, 500 ml 2 bottles of Fever-Tree Premium Indian Tonic, 500 ml
se
-