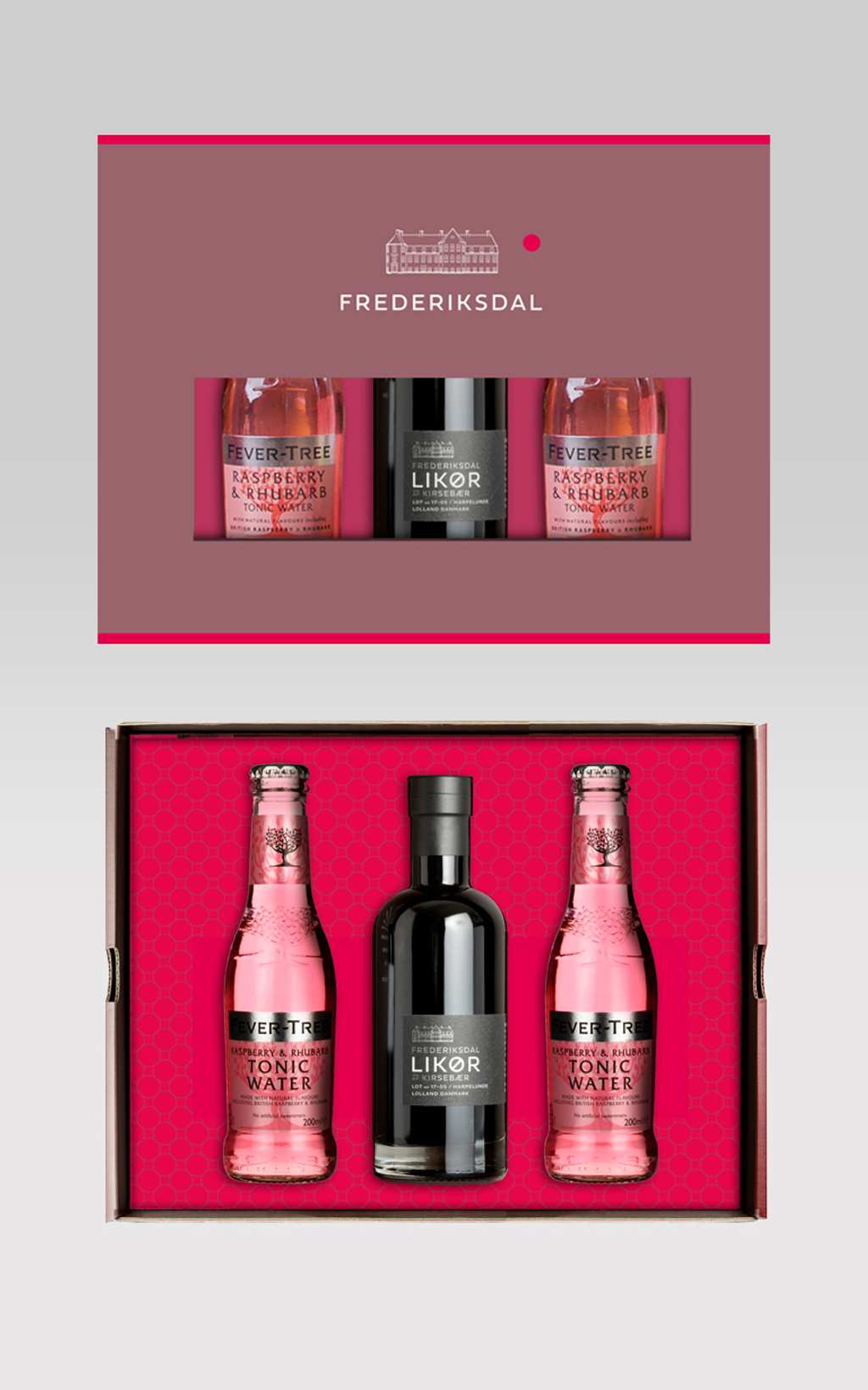 Frederiksdal Cocktail Gift Box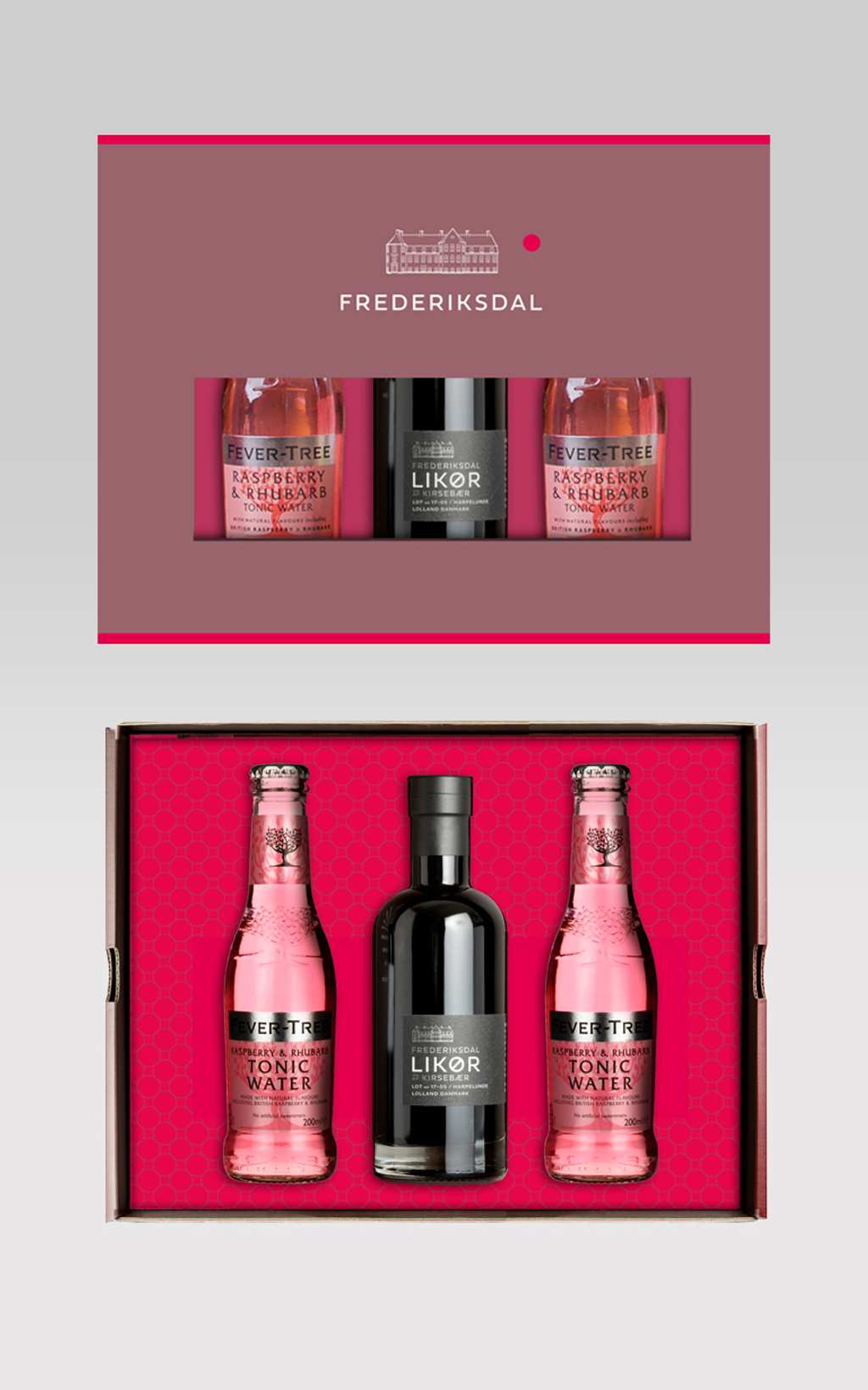 300 -

3 fl
Cherry Raspberry - the taste of good atmosphere - we have put together the most beautiful gift box with our most popular cocktail. Cherry Raspberry is a beautiful and colorful cocktail with sweetness and freshness.
Description
Perfect host gift - or if you just want to spoil your loved ones with good taste. We make it easy to both give a tasteful gift and mix one of our absolute favourites.
Frederiksdal Likør has an intense taste of cherry with fine citrus notes. The perfect match with Fever-Tree's Raspberry & Rhubarb Tonic Water, which is a gentle and fruity pink tonic with a lower quinine content.
Mix with plenty of ice and garnish with strawberries.
The gift box consists of: 1 bottle of Frederiksdal Liqueur, 200 ml 2 bottles of Fever-Tree Raspberry & Rhubarb Tonic Water, 200 ml
se
-