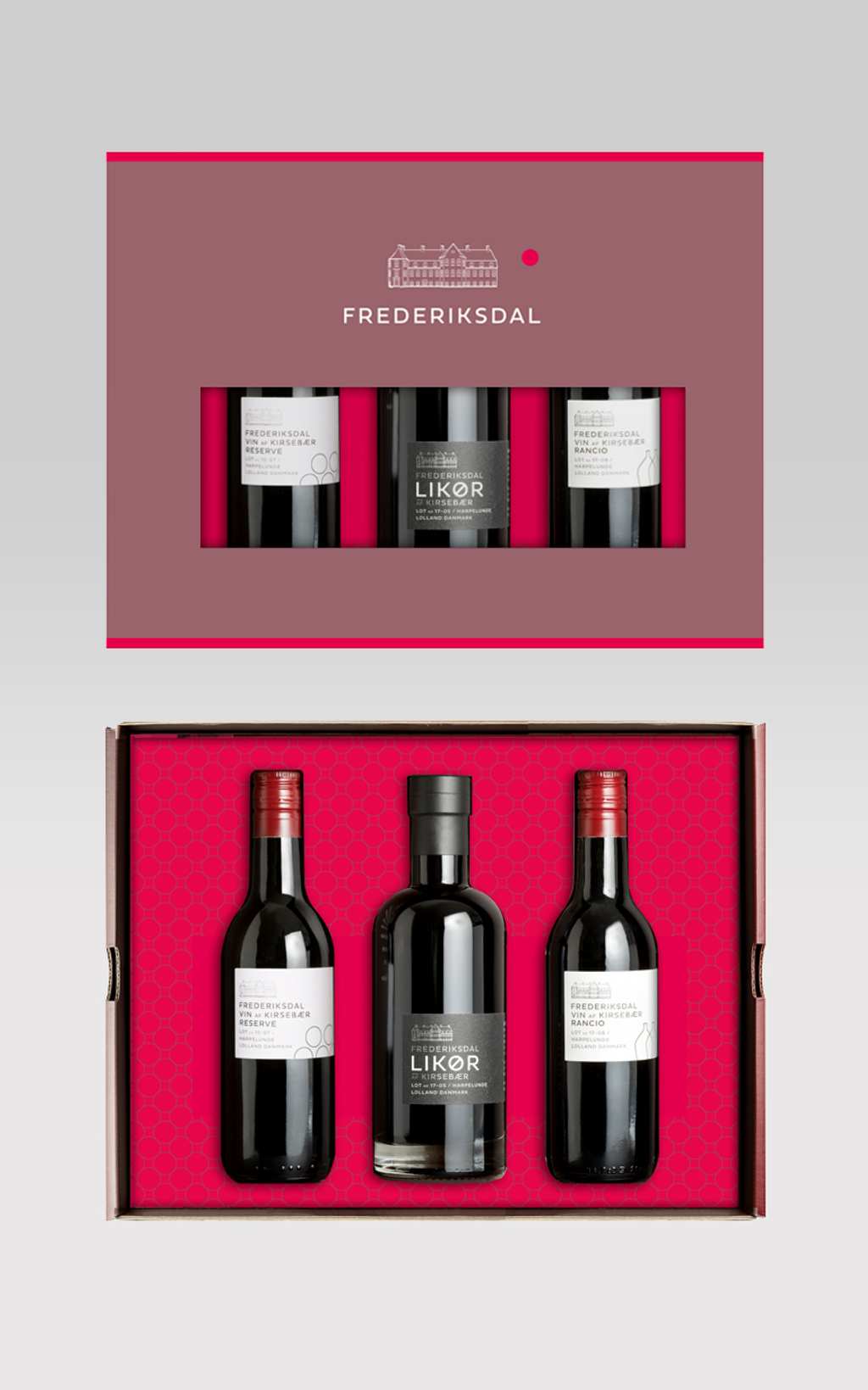 187 ml
200 ml
14% alc
16% alc
Frederiksdal Gift Box - three wines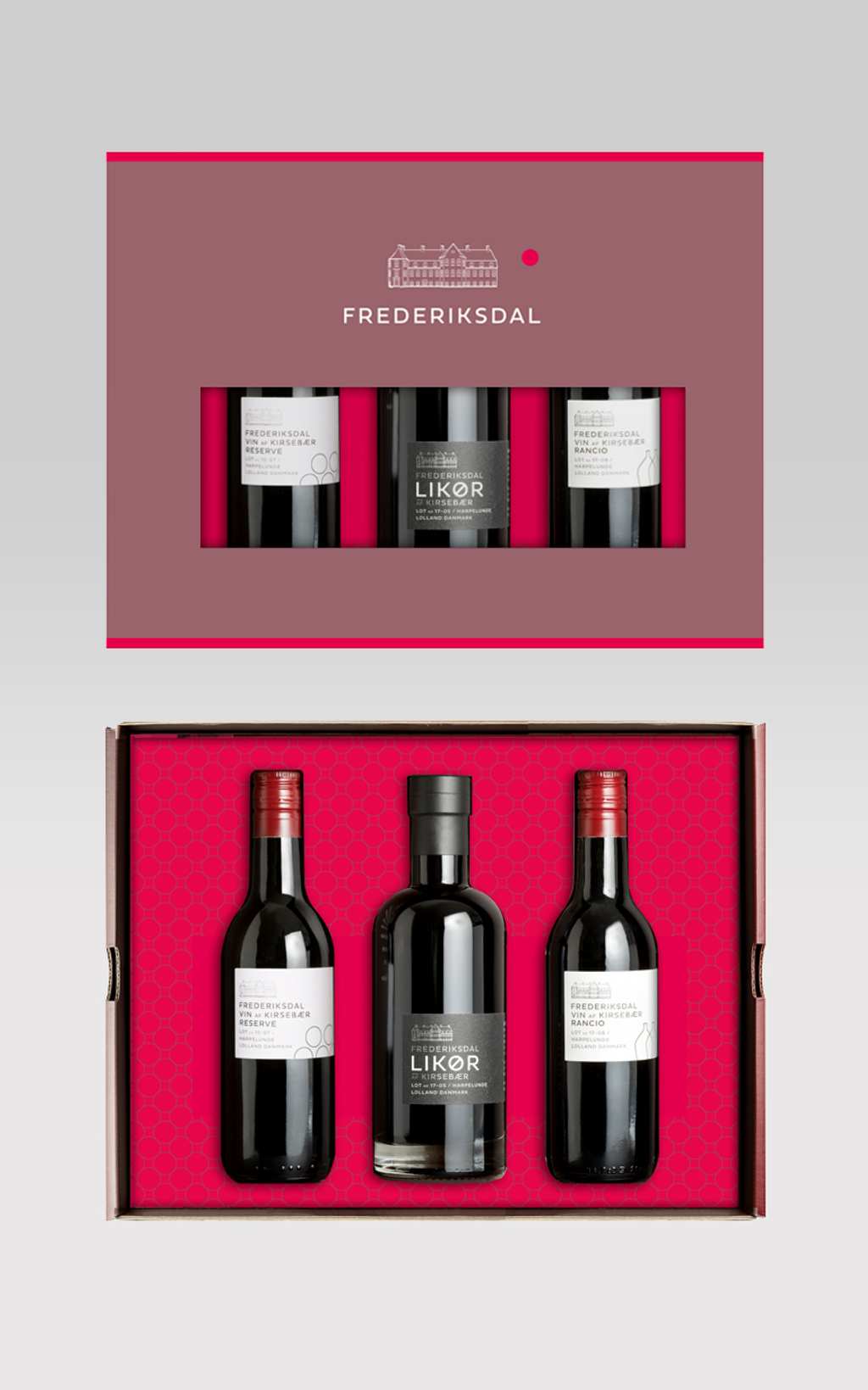 530 -

3 fl
Danish world class Cherry Wine. Get an insight into Frederiksdal's taste universe with three quality wines - all produced on the unique Danish Stevns Cherry.
Description
Unique gift box with three varieties of Frederiksdal Cherry Wine - Frederiksdal vintage and Reserve, both 187 ml and Frederiksdal Likør, 200 ml.
The perfect gift for friends, family and business partners.The three wines provide an insight into the breadth of Frederiksdal's cherry wines - The Vintage is the perfect wine for dark chocolate, marinated berries and blue cheese. Frederiksdal Reserve wine is even more complex than our standard range.
The wine is matured in French oak barrels for up to 30 months. It is suitable for game, braised beef, sharp cheeses, pâtés and terrines. Also makes a delicious addition to any chocolate-based desserts, while the Likør is the intense taste of cherries - perfect for dark chocolate, cheese and as a part of a cocktail e.g Singapore Sling.
se
-