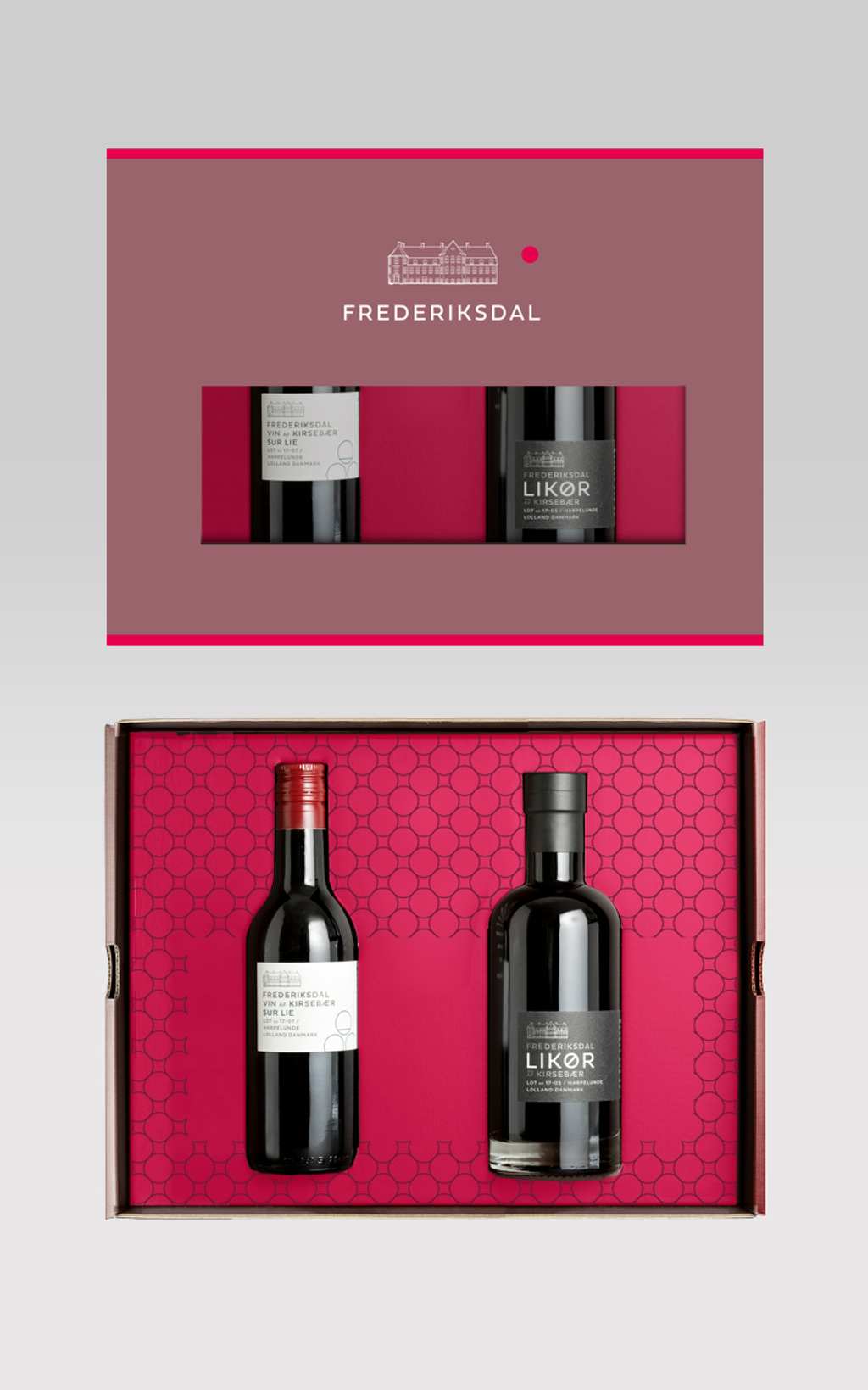 187 ml
200 ml
16% alc
14% alc
Frederiksdal Gift Box two wines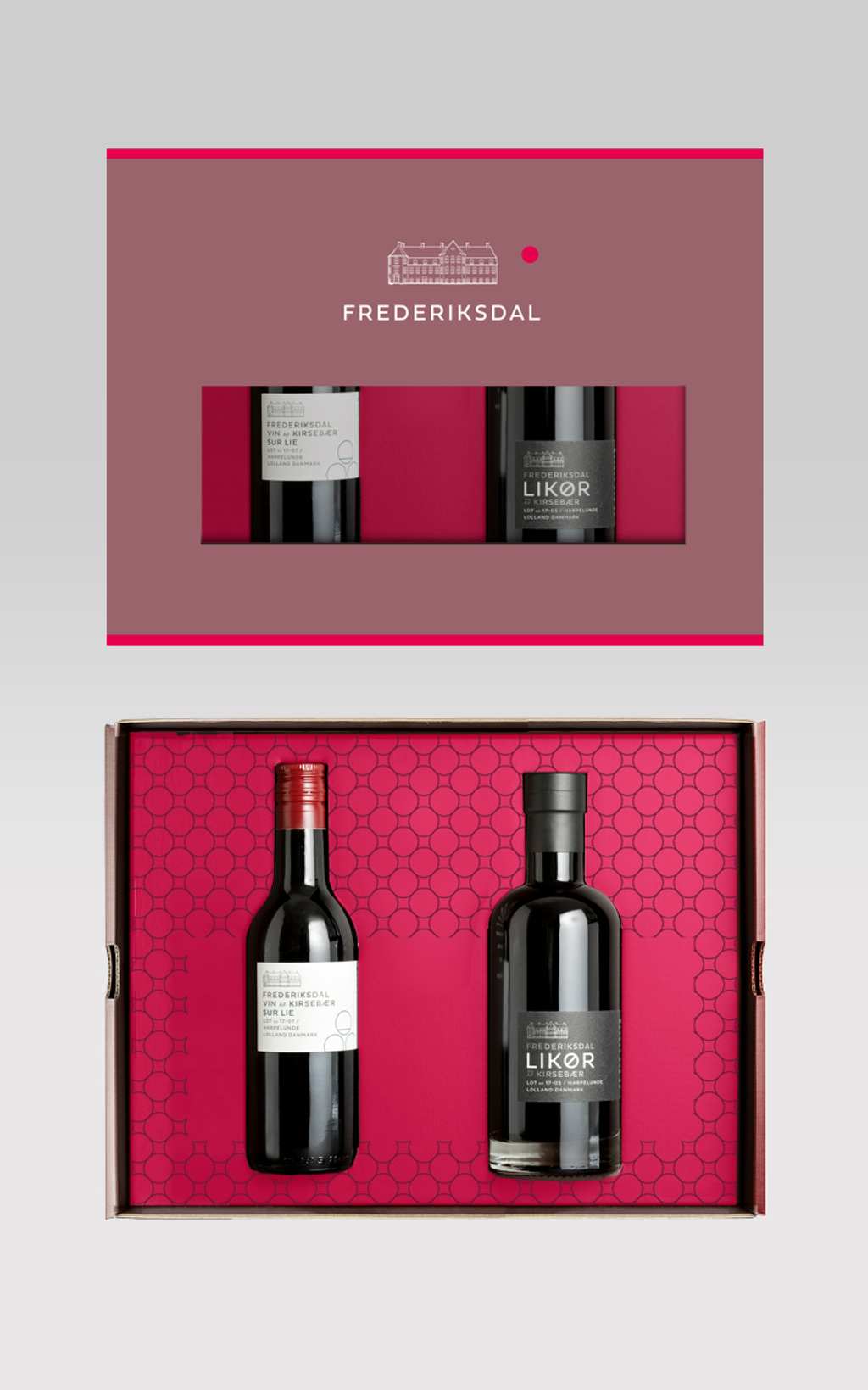 350 -

2 fl
The unique gift box contains two of Frederiksdal Cherry Wine's quality wines - Sur Lie, 187 ml and Likør. 200 ml. The perfect gift for friends, family and business partners.
Description
The two wines provide an insight into the breadth of Frederiksdal's cherry wines - Sur Lie is the perfect dessert wine - dark chocolate, marinated berries and blue cheeses.
Likør is perfect along with all types of dessert and as a part of a cocktail - e.g the iconic Singapore Sling.
se
-