It was a random meeting between Jan, Morten and Harald, who laid the seeds for Frederiksdal Cherry Wine. A chance meeting that, in addition to friendship, has also developed into a common passion for producing Danish raw materials of the highest quality.
Jan Friis-Mikkelsen and Morten Brink-Iwersen, together with Harald Krabbe, are the founders of Frederiksdal Kirsebærvin.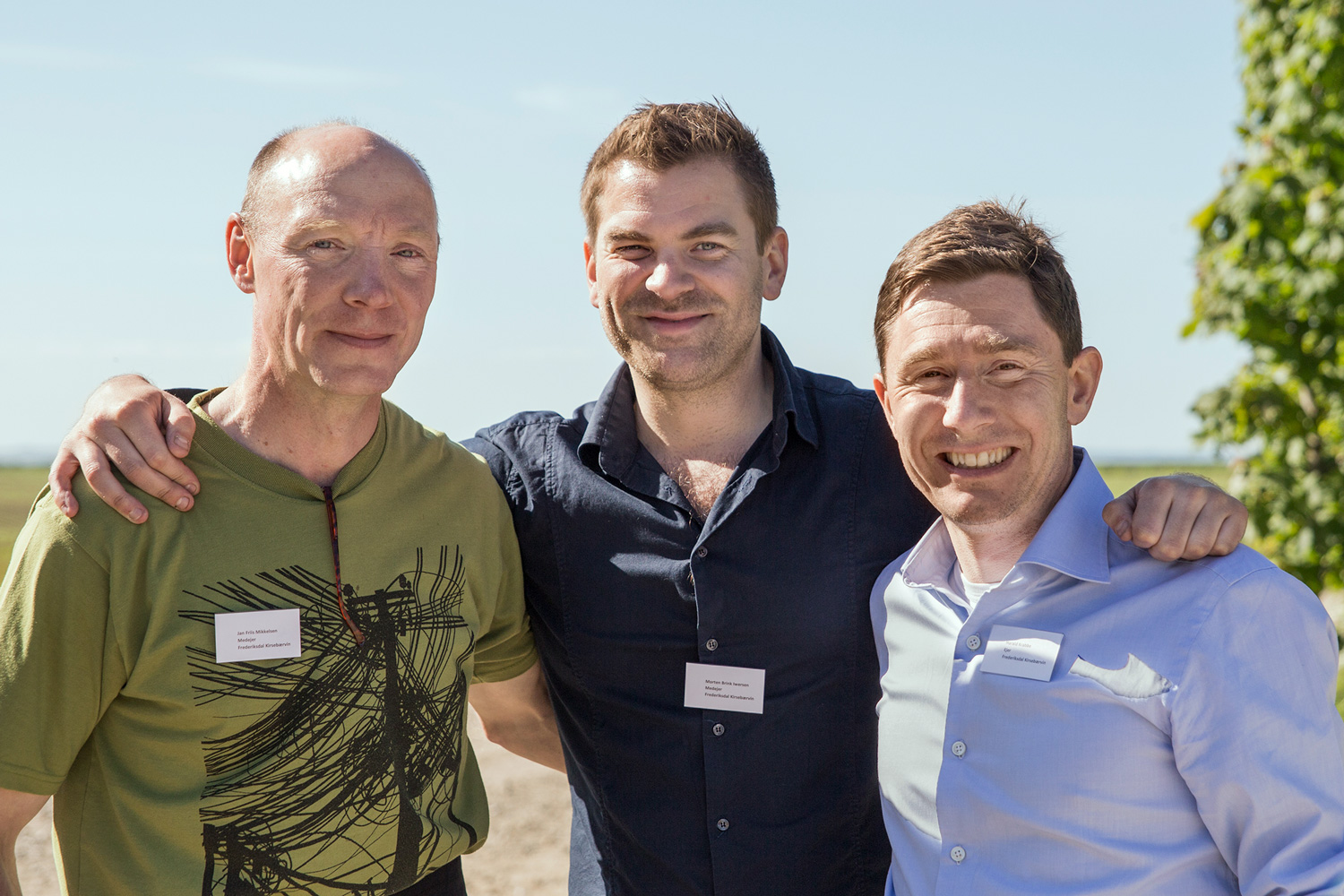 Jan is known and recognized for always focusing on the highest quality ingredients - whether it is gastronomy or the production of cherry wines. Among other things, he has received an honorary award from the Danish Academy of Gastronomy for "Raising Danish Food Culture". Jan has many years of experience as a chef, restaurateur and owner of the critically acclaimed restaurant Tinggården. And has over time shared his vast knowledge of gastronomy in various TV shows and as the author of several cookbooks.
Morten has an exceptional knowledge of wines both technically, historically and when it comes to the importance of terroir, climate and production methods for the wines. Morten's enormous expertise in wines comes partly from the south of France, where he lived and worked on vineyards in Languedoc-Roussillon for a number of years, and partly from many years of professional work with wines as a journalist, wine reviewer, organizer and participant in TV broadcasts about wines, as the author of a wine book, wine tastings, lectures and a very special commitment to spread the knowledge of the unique Danish Stevns cherry.
From the first meeting between Jan, Morten and Harald and as the production and projects have developed, the staff around Frederiksdal has naturally grown.
The three founders continue to make up the development team. Well helped along the way by dedicated employees with different competencies and backgrounds but with shared values and ambitions to produce the world's best cherry wine.